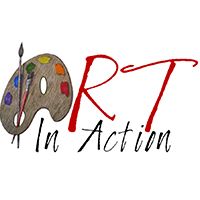 This fun family event will inspire artist and bring an appreciation to the many talented artist that we have in our community! Come stroll thru the Farmer's Market and watch as local artist create their most recent work of art!
Art in Action 2023 will be held on Saturday, March 4, 2023 11:00am to 4:00 pm @ Weatherford Farmers Market
CLICK HERE FOR REGISTRATION FORM
For more information, please contact Peggy E. Hutton at pehutton@weatherford-chamber.com or 817-596-3801.