Weatherford Independent School District
Weatherford ISD offers large school opportunities with a small town approach. The care from our teachers, the support of our community, and the true belief that we are one town, one team is only rivaled by the endless opportunities that Weatherford ISD has to offer students.
Located about 25 miles west of Fort Worth, Weatherford ISD offers public education for approximately 8,100 students enrolled in grades PreK - 12. The District has 11 campuses and is spread over 254 square miles.
About WISD
7 Elementary Campuses (Pre-K, K-5)
2 Middle Schools (Grades 7-8)
Ninth Grade Center
Weatherford High School
Total Students: 8,083
Average Class Size
Kindergarten: 19.5
1st Grade: 19.8
2nd Grade: 21.3
3rd Grade: 20.1
4th Grade: 19.9
5th Grade: 24.5
6th Grade: 23.0
Ethnic Distribution
White: 67.2%
African American: 2.5%
Hispanic: 25.8%
American Indian: 0.7%
Asian: 0.7%
Graduation Rate
Weatherford ISD: 99.7%
Region: 90.5%
State: 89.7%
above source: 2017-2018 Texas Academic Performance Report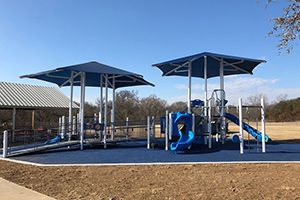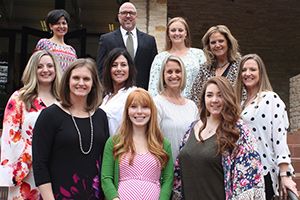 WISD Campuses
Weatherford High School
2121 Bethel Rd | Weatherford, TX 76087 | 817-598-2858
WHS Ninth Grade Center
1007 S. Main | Weatherford, TX 76086 |817-598-2960
Joe M. Tison Middle School
102 Meadowview Road | Weatherford, TX 76087 | 817-598-2960
Shirley Hall Middle School
823 S. Bowie Dr. | Weatherford, TX 76086 | 817-598-2822
Stephen F. Austin Elementary
1776 Texas Drive | Weatherford, TX 76086 | 817-598-2848
David Crockett Elementary
1015 Jameson St. | Weatherford, TX 76086 | 817-598-2811
Raymond E. Curtis Elementary
501 W. Russell | Weatherford, TX 76086 | 817-598-2838
Bose Ikard Elementary
100 Ikard Lane | Weatherford, TX 76086 | 817-598-2818
Mary Martin Elementary
719 N. Oakridge Drive | Weatherford, TX 76086 | 817-598-2910
Juan N. Seguin Elementary
499 E. Eighth St. | Weatherford, TX | 817-598-2814
Bill W. Wright Elementary
1309 W. Charles St. | Weatherford, TX 76086 | 817-598-2828
Private Schools
In addition to excellent public schools, Weatherford also has outstanding private/Christian schools including the School House.
Couts Christian Academy - ages 2 through 6th grade: www.coutschristianacademy.org
Trinity Christian Academy - K-12: www.tcaeagles.org
Victory Baptist Academy - K3-K12: www.vbainfo.com
Weatherford Christian School - Pre-K to 12: www.wcslions.org
The Schoolhouse - Terrific 2's, Pre-school, Pre-K and Kindergarten: www.weatherfordschoolhouse.com
Parker County Area Public Schools
Aledo Independent School District
Brock Independent School District
Garner Independent School District
Millsap Independent School District
Peaster Independent School District
Poolville Independent School District
Springtown Independent School District
Weatherford College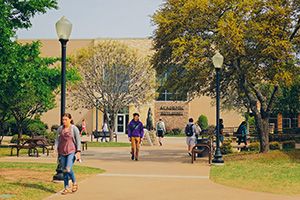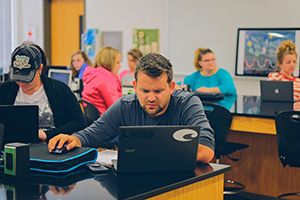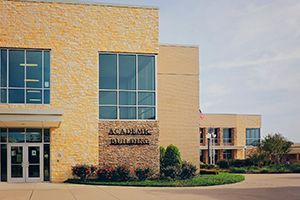 Celebrating 150 years of Changing Lives!
Weatherford College celebrates 150 years of changing lives in 2019. With locations in Weatherford, Granbury, Mineral Wells and Wise County, WC offers a variety of two-year degrees and workforce programs with small class sizes and personalized attention.
The Weatherford campus was updated over the past decade with more than $30 million in facility remodels, including the addition of a new Academic Building and the Don Allen Health Science Building.
WC also offers students a variety of educational support services through the Speaker Jim Wright Library, The Center for Research and Writing and the Academic Support Center.
Students can enjoy free fine arts events in the Alkek Fine Arts Center including concerts and theatre productions and receive complimentary admission to coyote basketball, baseball and softball games.
Students who wish to forgo a commute can find apartment-style accommodations at the on-campus Coyote Village student housing and have access to the WC Cafeteria which is known throughout the community for its excellent food.
The staff at WC organize a multitude of activities to enhance student life on campus including a Halloween Dance, casino nights, campus cookouts, Multicultural Week, an Earth Day celebration, Veterans Day ceremony and many more events.
For more information or to schedule a campus tour, call 817-594-5471. You can also find WC online at www.wc.edu and on Facebook, Twitter, Instagram, Snapchat and YouTube.