| | |
| --- | --- |
| | |



36th Annual Christmas on the Square
Saturday, Dec. 2, 2023 | 10a to 4p
Historic Downtown Weatherford
Christmas on the Square will be 10AM-4PM around the square with lots of holiday vendors. All the boutiques and stores will be open and ready to help you start your holiday shopping!
---
2022 SPONSORS/VENDORS/ENTERTAINMENT
THANK YOU SPONSORS!
---

| | |
| --- | --- |
| Partner Sponsor: | Activity Sponsor: |
Over 90 Vendors!
AHG/TL
Airheads Party Rentals
Alcove Light
All Things Little
Aloha and Makai
Anniewhere/
The Goat Merchant
B4 Clothing Co.
BeyondFaith Hospice
Big C Little O
Bloom Beauty Academy
Finishing School
Buzzkill Design, LLC
Capernaum Studios
Carmen's Fine Art
Christmas Creations
With Love
Cindyann's
Color Street/Kayla's
Polished Perfection
Cotton Patch Cafe
Daisy's Knots and Whatnots
Decor-It-Up
Dixon Chic Boutique
Fasgot Events
Entertainment
First Bank Texas
Floor Coverings
International
Forever Young Boutique
Friends of Weatherford
FFA
Funky Munky Shaved Ice
Garcia Metal Yard Art
Hibiscus Boutique
Hope Glows Botanics
Independent Scentsy
Jacy Guynes State
Farm Insurance
Jerry's Buick GMC
Juniper Jewelry Bar
Kay 2 Creations
Kids Korner
Lathe and Paint
Leatherchief LLC
Lil C's Creations
Live Edge Illusions
Lollypop Charms
LRM Ranch Designs
Luna Sol
Mama & Me Freshies
Maria Victoria-Giselle Leon
Mariposa Rainbow
Boutique
Mary Kay Cosmetics
McTreasures
Medical City Weatherford
Melting Mountain
Candle Co.
Millie Marie Designs
My Little Miss Bows
Nothing Bundt Cakes
Parker County Hospital
District
Parker Paws
Pet Wants Chisholm
Trail

Phil Mills Jr., Author

Pixel Moon Studios
Pixie Stitches Boutique
Poppin' Like It's Hot
Kettle Corn and Lemon
Shakers
Queen M's Hot Sauce
Queens Favor
Renegade Magpie Designs
Rough Country Ranch

Saddle Up Tumblers an
Tees

Sassy Sue's Designs
Shop Pretty Paige
Sweetie's Cheesecakes
The Breezy Boutique
The Fellowship at
Weatherford
The Hand to Shoulder Center
The Junktion
The MK Closet
The Urban Print Shop
Thistle Canyon Co.
Tiff's Plant Shop
Trail Life USAT TX3106
Usborne Books and More
Vitally Decadent
Waller Lane
Waterhouse Church
Weatherford Soccer
Association
Western Heifers
Wicky Candles- Gift Boutique
Wild Ace Boutique
Wordlest Bracelets
WPCAS
4th Annual Weatherford Lights the Night Parade
Saturday, Dec. 2, 2023 | 6:30 pm
Parade Route: Long Route

The 3rd Annual Weatherford Lights the Night Parade will kick off at 6:30 PM. This long parade route gives you lots of opportunities to watch and enjoy. Parade starts at the 9th Grade Center and travels north on South Main Street to Palo Pinto Street then to Waco Street.
---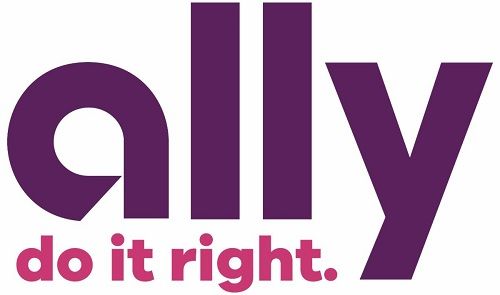 Friend Sponsors:
Albertson's
Beyond Faith Hospice
Citizens National Bank of Texas
City of Weatherford
H-E-B
Jacy Guynes State Farm Ins.
Miss Mindy Jewelry Junkie Boutique
Medical City Weatherford
Partners Matter

Entertainment Schedule
Located on the corner of York & Dallas


Weatherford Music Academy
Student Showcase
10:00 am
Beat Dance Factory
11:00 am
Klassy Kloggers
11:30
Fab 50's Trio
12:30
Hall Middle School Choir
1:30
Peach Pageant Talent Showcase
2:15
Weatherford High School Drumline
3:30